Voter Guide for Assembly District 68 (East Harlem) Special Election is Now Available
01/05/2022
The NYC Campaign Finance Board's nonpartisan voter engagement initiative, NYC Votes, announces that Voter Guide for the Assembly District 68 Special Election is now available. Early voting starts on Saturday, January 8, and Election Day is on January 18.

Found online at voting.nyc, the Guide lists the three candidates who will appear on the ballot. Voters can use the "Find my poll site" link to learn where and how to vote in the special election. The Assembly District 68 Voter Guide is available to in English, Spanish, and Chinese and has been tested for accessibility and meets industry guidelines for users with disabilities.

Assembly District 68 includes East Harlem, Randall's Island, and small parts of Central Harlem and the Upper East Side. Former Assembly Member Robert Rodriguez resigned from this seat after he was nominated to become New York's Secretary of State by Governor Kathy Hochul. This special election will fill his Assembly seat.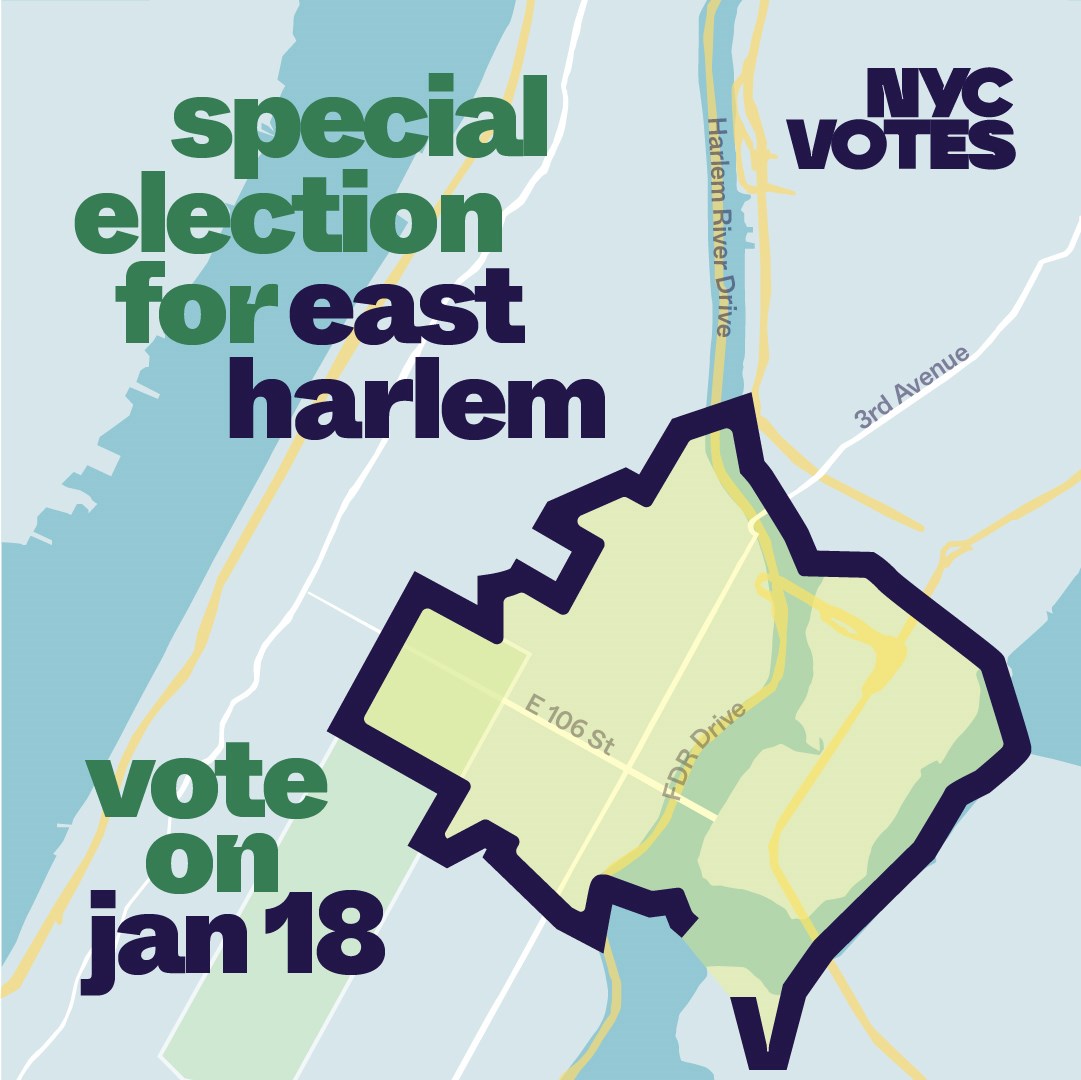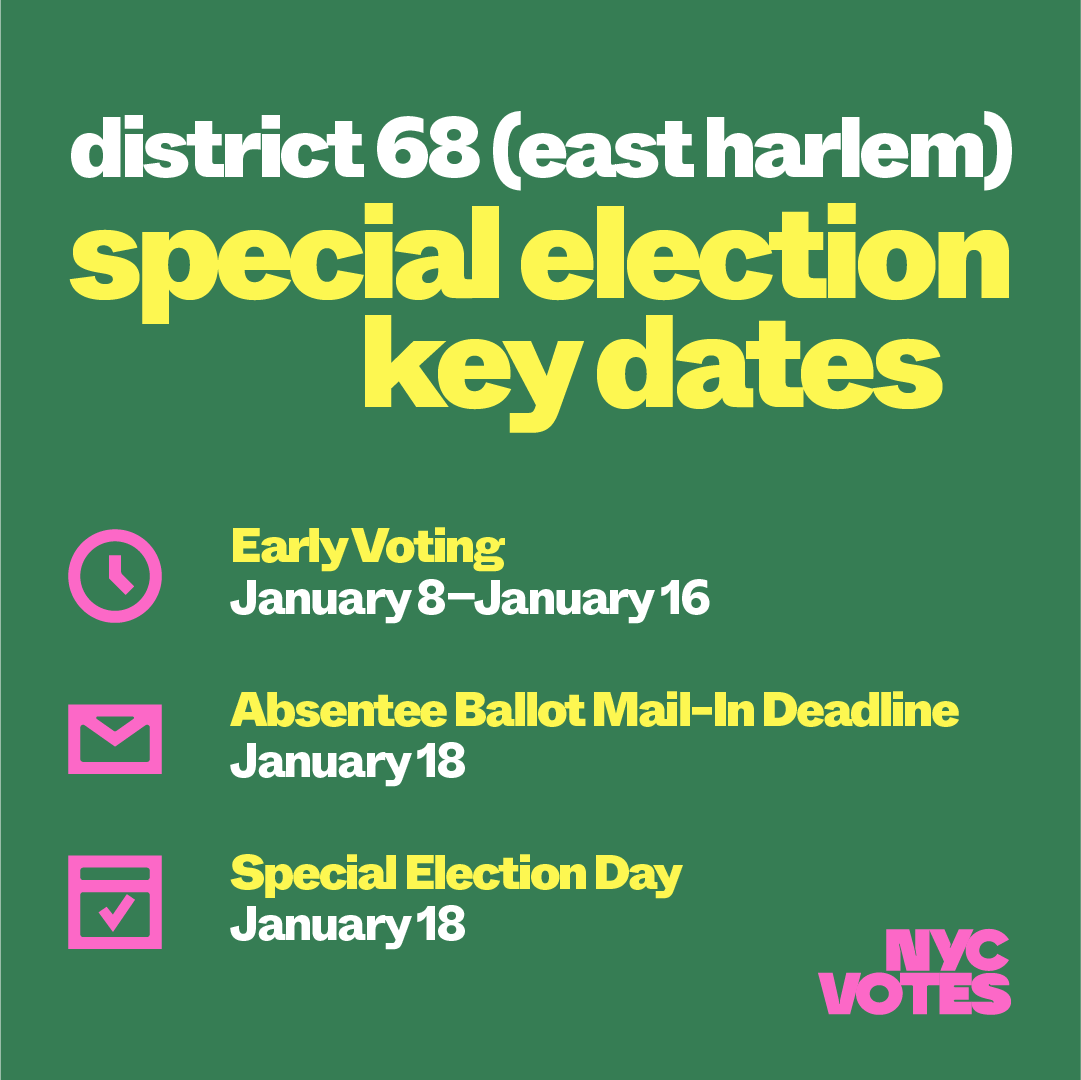 (Please use above graphics with "Image courtesy of NYC Votes").
The State Assembly is the lower chamber of the State Legislature. There are 150 members. Assembly members write and vote on legislation, approve state budgets, and uphold or override the Governors' vetoes. Learn more about the State Assembly and other local offices.

In addition to the Voter Guide, voting.nyc, provides tools for New Yorkers to research their voter registration status and answers to questions about voting rights and eligibility.

The official Voter Guide is part of the Campaign Finance Board's efforts to increase awareness and participation in New York City elections though its NYC Votes initiative. The CFB creates an online voter guide for all NYC elections listing out the candidates expected to appear on the ballot.

NYC Votes is the nonpartisan voter engagement initiative of the New York City Campaign Finance Board (CFB) and its Voter Assistance Advisory Committee (VAAC). In addition to promoting voter registration, participation, and civic engagement in New York City through its many programs and partnerships, NYC Votes sponsors the city's official Debate Program and produces the citywide Voter Guide.