A
smaller text
A
normal text
A
larger text

Board Members
The nonpartisan Campaign Finance Board oversees the work of the agency, makes public funds and penalty determinations, issues advisory opinions, and adopts rules.
The Board consists of five members, each of whom is appointed to five-year terms. The mayor and Speaker of the City Council each appoint two members who may not be enrolled in the same political party, respectively. The Chairperson of the Board is chosen by the mayor in consultation with the Speaker.
Frederick P. Schaffer
Chair
Frederick P. Schaffer is Chair of the New York City Campaign Finance Board.  From 2000 through 2016, he served as General Counsel and Senior Vice Chancellor for Legal Affairs of The City University of New York. In this position, he was responsible for providing legal counsel to the Board of Trustees, the Chancellor and the University on a wide range of issues and supervising a legal department of 20 lawyers. 
Mr. Schaffer also served as General Counsel to the CUNY Construction Fund, a public authority that finances capital construction at the University. Previously, Mr. Schaffer was a litigation partner in the law firm of Schulte Roth & Zabel LLP, where he specialized in commercial and securities litigation and employment law.
Earlier in his career, Mr. Schaffer served as Counsel to Mayor Koch, Chief of Litigation in the Office of the Corporation Counsel of the City of New York and Assistant U.S. Attorney in Manhattan.  He also was an Associate Professor at the Benjamin N. Cardozo School of Law. Mr. Schaffer has served as Chairman of the Legal Aid Society and is currently a Trustee of the Practising Law Institute and a Director of Citizens Union, where he also co-chairs the Municipal Affairs Committee. He has previously served as Chairman of NYC Public/Private Initiatives, Inc. and a Director of the University Settlement Society. 
He is also active in the New York City Bar Association, where he is currently a member of the Task Force on the Constitutional Convention and has previously served as a member of the Committee on Government Ethics the Executive Committee and the Nominating Committee and as Chairman of the Committee on Education and the Law. 
Mr. Schaffer received his B.A. degree summa cum laude from Harvard College and his J.D. degree magna cum laude from Harvard Law School, where he was an editor of the Harvard Law Review.  Following law school, he clerked for the Honorable Francis L. Van Dusen, Circuit Judge on the U.S. Court of Appeals for the Third Circuit. Mr. Schaffer was a recipient of one of the 2011 Awards for Excellence in Public Service from the New York State Bar Association.
He was appointed by Mayor de Blasio  on March 1, 2017 to serve the remainder of a 5-year term as chair ending on November 30, 2018.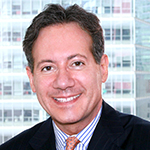 Gregory T. Camp
Board Member
Gregory T. Camp is Managing Director of Newfield Capital Inc., a private investment firm in New York. He serves the Southern Center for Human Rights in Atlanta as a board member and treasurer and is a member of the New York City Bar Association's Committee on Capital Punishment.

Mr. Camp was an Assistant District Attorney in New York County for seven years, working in both the trial division and the labor racketeering and construction industry strike force. In the latter role, he investigated and prosecuted a wide range of organized crime, including extortion and bribery.

He subsequently served as Deputy Director of Criminal Justice for the State of New York, leading a statewide program promoting the prosecution of tax fraud. He has run for public office twice—for the state Assembly in 2007 and New York County District Attorney in 2009.

Mr. Camp graduated magna cum laude from Yale College and holds an MBA from the Yale School of Management and a JD from Yale Law School. He was born and raised in New York City, where he is now raising his three children.
He was appointed by City Council Speaker Mark-Viverito on March 28, 2017  to serve the remainder of a 5-year term ending on November 30, 2021.

Art Chang is a strategist who advises leaders of global financial institutions on technology transformation.

Mr. Chang is a designer and builder by trade, who has worked in software innovation for nearly 20 years. Through his incubator, Tipping Point Partners, he helped dozens of entrepreneurs conceive, build, and launch tech startups in many verticals. Before that, he applied his skills in many sectors, including investment banking, venture capital, government, and architecture. Mr. Chang previously served on nonprofit boards at Safe Horizon and the Brooklyn Public Library.

Mr. Chang received his Bachelor of Arts from Yale University and his MBA from New York University.
He was appointed to the Board by Mayor Michael R. Bloomberg on July 1, 2009 and reappointed on February 6, 2013. His term will expire on November 30, 2017.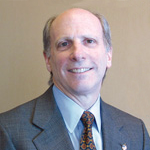 Richard J. Davis
Board Member
Richard J. Davis founded his own law firm, Richard J. Davis Attorney at Law. He was a partner in the law firm of Weil, Gotshal & Manges LLP for 30 years and has previously served as an Assistant Secretary of the Treasury, Enforcement and Operations (1977–1981). Prior to that, he served as an Assistant Watergate Special Prosecutor and an Assistant United States Attorney in the Southern District of New York. Among other activities, he has served as Chairman of the Board of Citizens Union (2004–2008), Chair Emeritus of the Board of the Randall's Island Sports Foundation (1995–present), Chairman of the Mayor's Commission to Combat Police Corruption (1996–2002), was a member of the Task Force on Police-Community Relations (1997–1998), and has served on the Board of the Legal Aid Society since 2000, where he is currently Chairman.

Mr. Davis graduated from the University of Rochester and the Columbia University School of Law.
He was appointed to the Board by City Council Speaker Christine Quinn on June 29, 2009 and reappointed by City Council Speaker Melissa Mark-Viverito on December 1, 2014. His term will expire on November 30, 2019.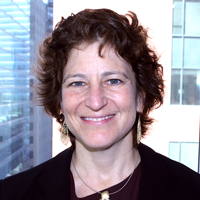 Naomi B. Zauderer
Board Member
Naomi B. Zauderer is the associate executive director of the Professional Staff Congress at CUNY, a role she has held since 2008. She has more than 19 years of experience in union organizing, collective bargaining, and contract administration across a number of fields.

From 2002 until 2008, she served as the executive director of the New York Professional Nurses Union (NYPNU) where she participated in negotiating the 2003 and 2006 collective bargaining agreements, and coordinated contract administration, including grievance handling and preparing for arbitration. Prior to NYPNU, Ms. Zauderer worked at the National Employment Law Project and with UAW Locals 1981 (National Writers Union) and 2165 (Association of Graduate Student Employees).

Ms. Zauderer earned a Bachelor of Arts in Government from the College of William and Mary and she is a Ph. D. candidate in Political Science at the University of California, Berkeley.
She was appointed to the Board on February 27, 2016, to serve the remainder of a five-year term ending November 30, 2020.